It appears that DeAndre Jordan's pump fake on the Dallas Mavericks has drawn the ire of rapper Lil B, aka "The Based God."
The Mavs Network reached out to the Based God to complain about Jordan lying to the Mavs about signing a four-year deal with the team, instead leaving to return to the Los Angeles Clippers.
Lil B is still working out the dynamics of Jordan's transgressions, but he'll definitely be watching the big man.
Here's what he tweeted about DeAndre below: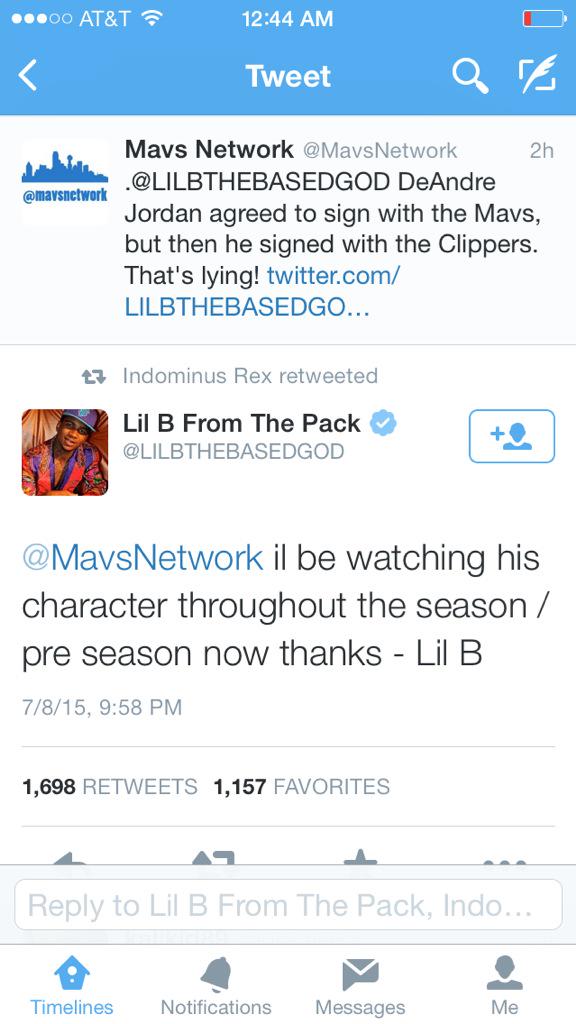 Lil B's biggest claim to fame, of course, is the curse he still has on Oklahoma City Thunder star small forward Kevin Durant.
During this year's NBA Playoffs, the Based God cursed Houston Rockets shooting guard James Harden over not giving the rapper credit for using his stirring celebration after he made shots.
By Glenn Erby