You better be prepared for the backlash if you take your shot, because once you hit send there's a shot that your words can be turned into screenshot.
Buffalo Bills safety Duke Williams just found that out the really hard way. He loves porn star Mia Khalifa, and finally got up the heart to slide in her DMs.
He got burned on a deep post for his troubles. Khalifa exposed Williams with the infamous screen shot of five months of direct messages.
After offering to fly the porn starlet out to Miami, she snapped,
dropping all of his messages for the world to see
: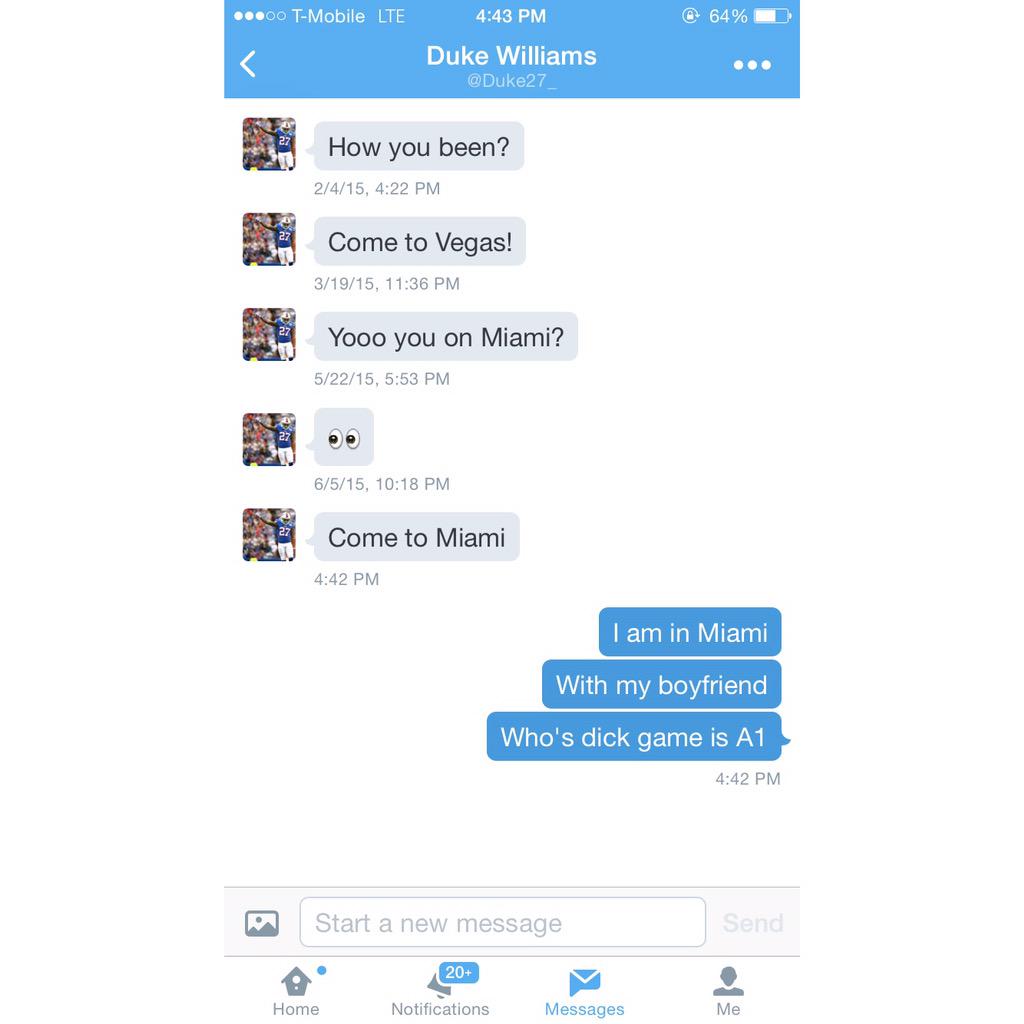 Only Duke knows if it was worth the trouble.
By Glenn Erby